Biography
Anna Goodall was born in London into a family of musicians. But amidst all the instruments and piles of music, there were also an awful lot of books. Her granny used to read to her every night, and family folklore has it that she loved to write little notes to herself before she could read properly. (The content of these notes is still unknown, but we strongly suspect that they contained gibberish.)
Even so, writing has always been a way for Anna to connect with herself and the world, and, alongside reading, the most important thing in her life. She also has a great interest in animals (including talking ones), other worlds, families, friendships, and football. How other people might be feeling and coffee. After working in publishing, running a small literary magazine, bookselling and very occasional journalism, Anna took a Masters in Scriptwriting at Goldsmiths. But instead of doing what she was meant to do after that (i.e. write a film or at least a short film), she decided to write a novel instead.
Shortlisted Books by Anna Goodall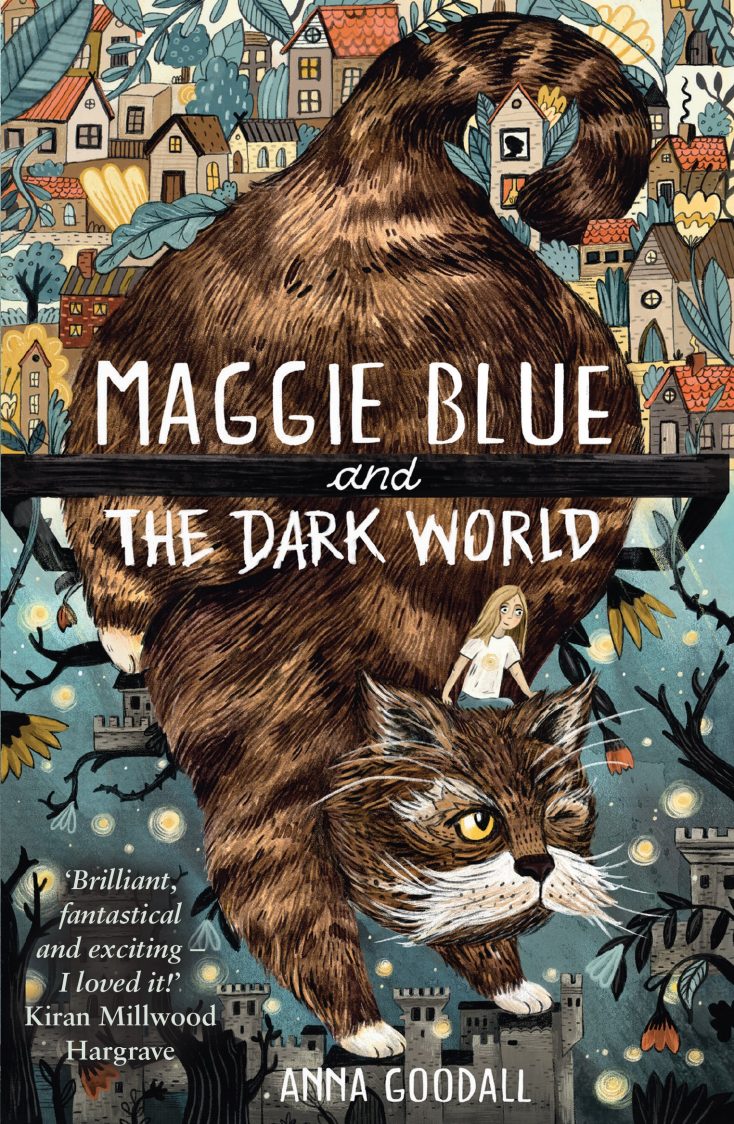 Maggie Blue and the Dark World
A thrilling tale of friendship and courage - Maggie Blue, strongwilled and isolated, sees her enemy from school taken through a window to a parallel world by one of their teachers and determines to follow, whatever the cost. With the help of irascible cat, Hoagy, they discover a world where happiness is being stolen - and they must do everything they can not to be caught up in its web of destruction.
Maggie Blue is an outsider, both at home and at school. She lives with her eccentric Aunt Esme, and has no friends other than the irascible Hoagy, a stray cat who can talk to her. When Magge sees Ida, her foe from school, being taken through a window to another world by one of their teachers who has transformed into a wolf, she is determined to save her, whatever the cost. But the dark world is full of danger, a place where happiness is valued above all else, and Maggie discovers that her role is far more important than anyone could have guessed. A thrilling and gripping tale of friendship, courage and the power of being yourself.
This book was shortlisted in: 2023