Biography
Eve is a children's author and artist who lives halfway up a big hill with her husband, twins, Happy the dog and Fusspot the cat. Eve embarked on a career as an artist and worked in graphic design, marketing and brand development. Having recognised the similarities between a blank canvas and a blank page, Eve's writing career kicked off following a visit to a fortune-teller who told her to Write! Write! Write! On the rare occasion where her head is not stuck in a children's story, Eve enjoys facilitating creative writing and crafting workshops, and painting everything from grown-up pieces to fun children's murals.
Eve's debut novel for 9-12 year olds, ELSETIME, was published in 2020 by Everything With Words and was inspired by a real-life tragic event: The Great Flood of London in 1928. Meet mudlark Needle and an impetuous jeweller's apprentice called Glory; a special crow and a hard-nosed taskmaster; a distinguished inventor and a deadly flood – all living their lives in Inthington Town just a stone's throw from each other but with many decades between.
Shortlisted Books by Eve McDonnell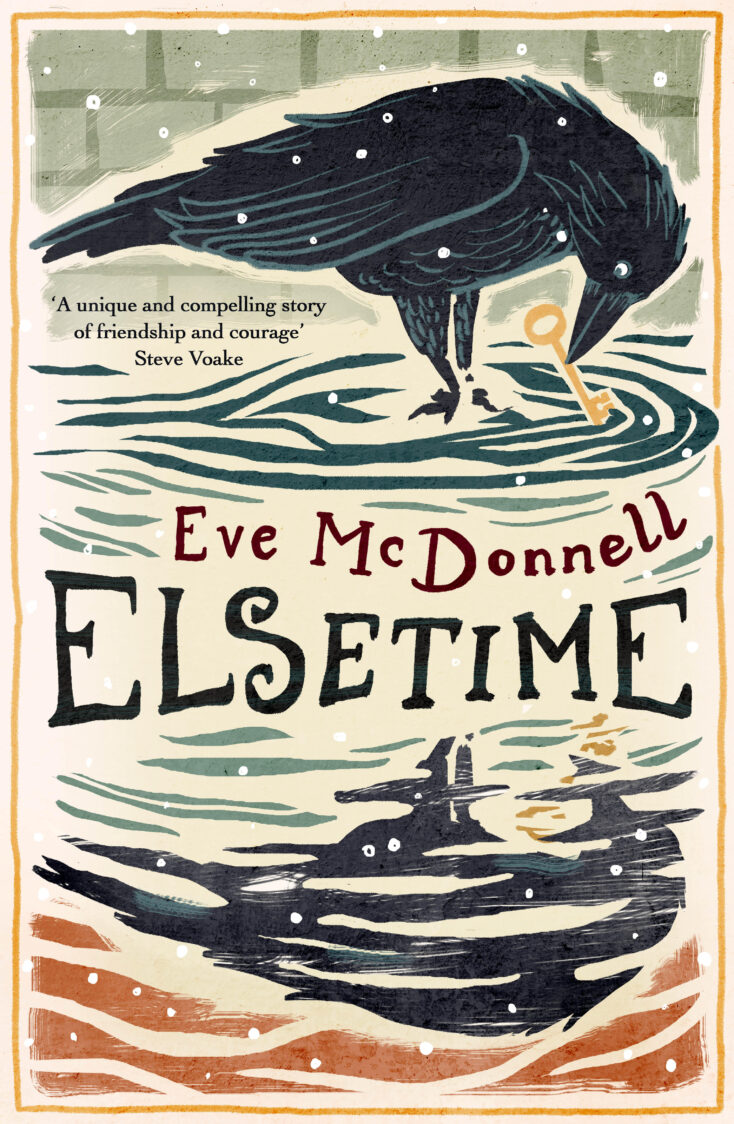 Elsetime
Magical and original.'-The characters are splendidly drawn. A remarkable debut which features a brilliant and surprising ending.' Irish Examiner.-Rich with historical detail, evocative-classic in tone and original in vision.

The Irish Times
A thrilling time-slip story set in 1864 and 1928, the plot driven by the great Thames flood of 1928. In 1864 lives Needle who earns a precarious living by schmocking —digging in the Thames mud banks for buried titbits of treasure. When he touches a new found object, Needle gets a physical sense of its age and importance: if it is cold it is from the past, and if warm then it is from the future. Each piece speaks to Needle and tells its own intriguing story.
This book was shortlisted in: 2022