A proper adventure story for all curious middle graders… heartily recommended.
He wasn't an alien, I was sure of that. It was more like he'd walked in through an ancient door from the past … except he was here, in my bedroom and his misty forest was somewhere real on Planet Earth.
Twelve-year-old Kofi first spots the prehistoric human on a supermarket roundabout. He is small and dark and curled into a tight ball. His name is Rorty Thrutch and he has zero memory of how he ended up in the unexceptional village of Bradborough, or why he's being hunted…
Kofi soon finds out that Rorty can do amazing things. He can copy, paste and delete objects, using only the power of his mind. This is the discovery of the century and mad, greedy scientists will stop at nothing to track him down.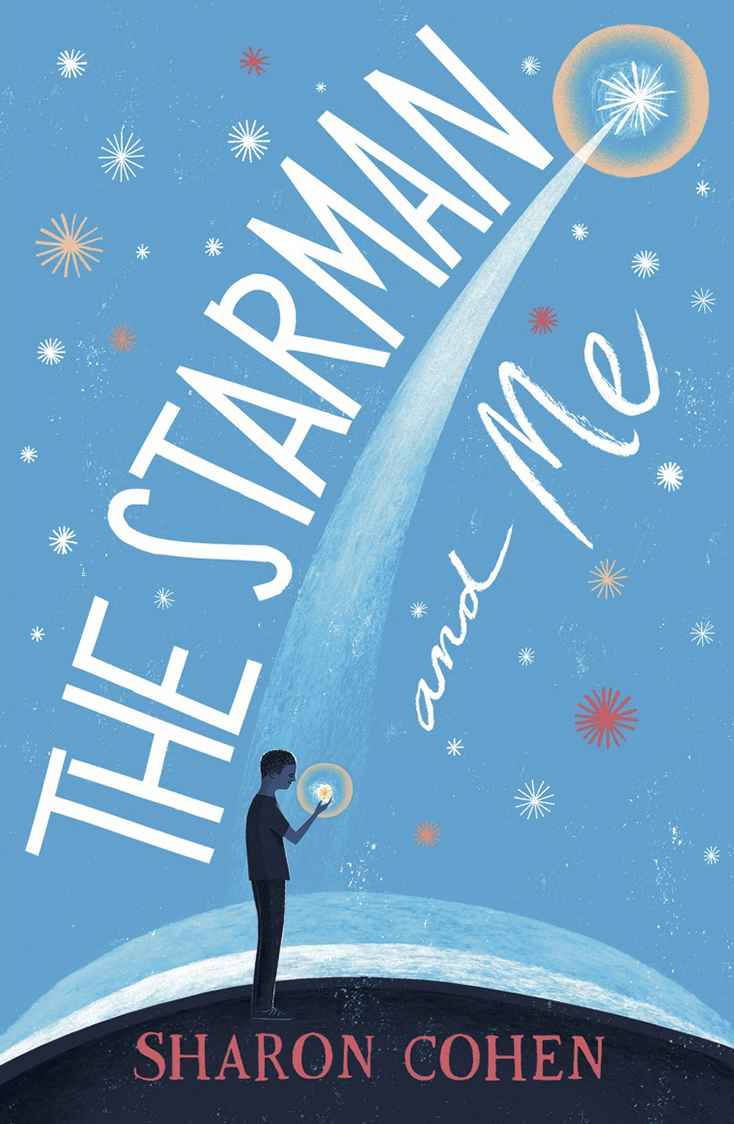 Reviews
We might not be the only species of human

I liked how the book made me have a feeling that we, the homo sapiens might not be the only species of human!
A brilliant adventure story

It was a brilliant adventure story with battles and bringing an ancient person home.
Loads of imagination

This book has loads of action and loads of imagination. I loved it.
Edge of my seat

This book kept me at the edge of my seat the whole way through.
Excitement and fun

I loved this book which was full of excitement and fun.
Uplifting

I found this book really uplifting and it made me feel good about myself.
Making sense of the world

This book helped me to understand different situations and start to make sense of the world.
Captivating

This captivating story had me hooked from the beginning.
Anything can happen

You are really drawn into this imaginary world where anything can happen.
Science Fiction

This is an excellent book for those who like Science Fiction.
Roller coaster ride

I recommend this book because it was a roller coaster ride; a thrill of a book.
A heart-touching story

It's a really heart-touching story with elements of comedy, happiness and sadness. This book is great, I'm definitely going to read it again.
More to someone than meets the eye

I learned that there is always a bit more to someone than meets the eye - don't judge until you know the whole story.
So many cliffhangers

This book was so exciting and there were so many cliffhangers, I could hardly put it down!
Extraordinary

I have never read a book like this before - it's unique!
Mysterious

When a boy finds a mysterious man from the past on a roundabout, he takes him home.
A heartwarming story

A story about a once in a lifetime relationship between a boy and an unknown species. A very special book.