Biography
Martyn Ford is a journalist, author and one of those lingiusturites who isn't afraid to make up new words. He is represented by Clare Wallace at the Darley Anderson Literary, TV and Film Agency. His debut novel, The Imagination Box, published by Faber & Faber in 2015, has since become a trilogy.
During the day he works for the Bordon Herald where he reports on all the interesting things that occur in and around Whitehill and Bordon. It's quite simple really: something happens, then he presses buttons on a keyboard until words appear which represent the incident. The aim is to get it as close to the truth as possible. In turn, this is printed in a newspaper. Then, and this is the clever part, when people look at those words in a left-to-right, top-to-bottom order commonly known as "reading", the event is recreated in their mind.
​
He's done lots of things, but it started getting relevant in 2007 when his writing career began. After a short stint working as a reporter for the Post Gazette series of newspapers based in Alton, Hampshire, he put together It Happened to Me, a true story book published by Summersdale. Nowadays he's focusing a lot of attention on stories which aren't true.
​
Martyn spends a lot of his time thinking, writing and thinking about writing. He likes food and has a lot of titanium implants in his mouth because most of his big teeth didn't appear but, get this, no one knows why…
Shortlisted Books by Martyn Ford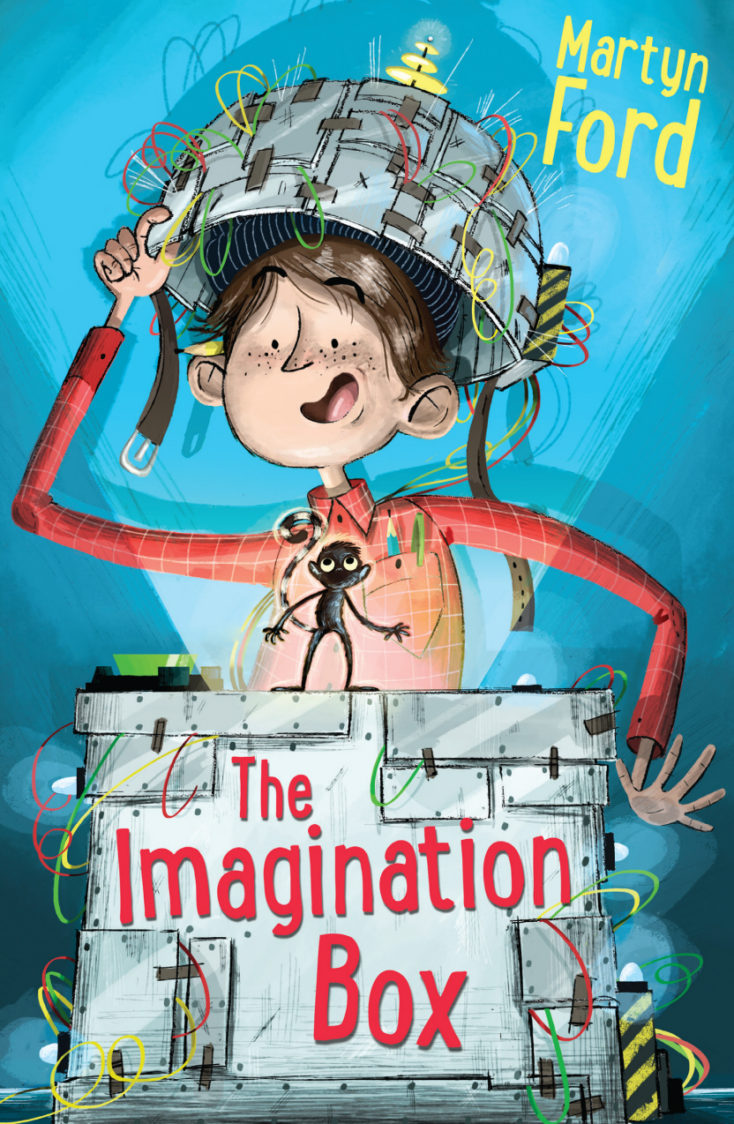 The Imagination Box
One button stood out,
It was big and circular and green.
With no conscious thought, Tim's hand
moved forward and pressed it.
It you found a box with the power
to create anything you imagine,
what would you make?
Toys?
Bouncy jam?
A miniature monkey?
Just think of the possibilities….
This book was shortlisted in: 2017