Biography
Ross Welford was a journalist and television producer before becoming a full-time writer. He lives in London with his wife, children, a border collie, a hamster, and several tropical fish.
Ross is the author of Time Travelling With A Hamster, a thrilling, funny and heart-warming middle-grade novel that tells the story of a boy's quest to live up to his dad's memory, and of a second book, entitled What Not to Do If You Turn Invisible, a beautiful and funny novel about a child who can turn invisible at will, both published by HarperCollins Children's Books. Ross is currently writing his third middle-grade novel – The 1,000-year-old Boy – that will be published in January 2018 and will be followed by a fourth standalone novel scheduled for 2019.
An astounding debut success, Time Travelling with a Hamster has been shortlisted for no fewer than 13 of the country's biggest children's book prizes, including the Costa, the Blue Peter, and the Branford Boase. It was a Waterstones Book of the month and has sold over 40,000 copies since publication in the UK. Most recently, it has been shortlisted for the Waterstones Prize and longlisted for the Carnegie Medal.
Shortlisted Books by Ross Welford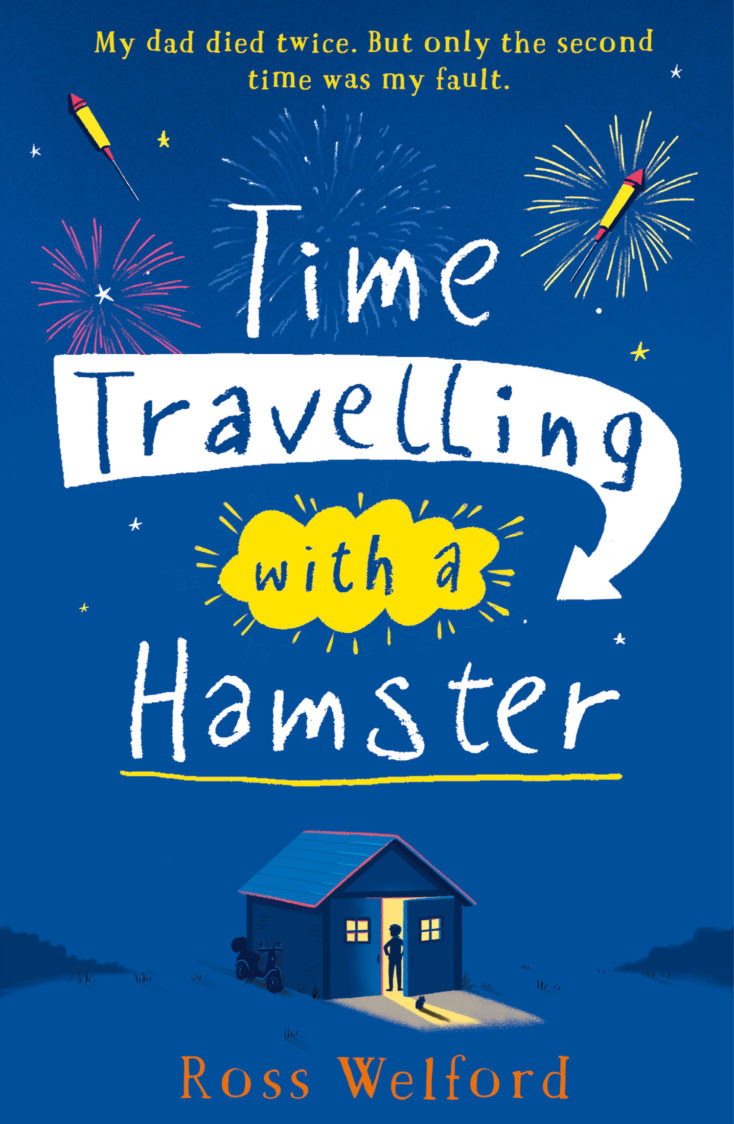 Time Travelling with a Hamster
I supposed if you'd asked me before,
I'd have said a time machine might look
Something like a submarine?
Or perhaps a space rocket.
Instead, I'm looking at a laptop and
a tin tub from a garden centre.
This is my dad's time machine.
And it's about to change the world.
Well, mine, at any rate.
Al Chaudhury has a chance to save his dad's
life – but to do it he must travel to 1984…
This astonishing and original novel will make you
laugh, cry, and wonder – and wish you could turn
back time, to start reading it all over again.
This book was shortlisted in: 2017