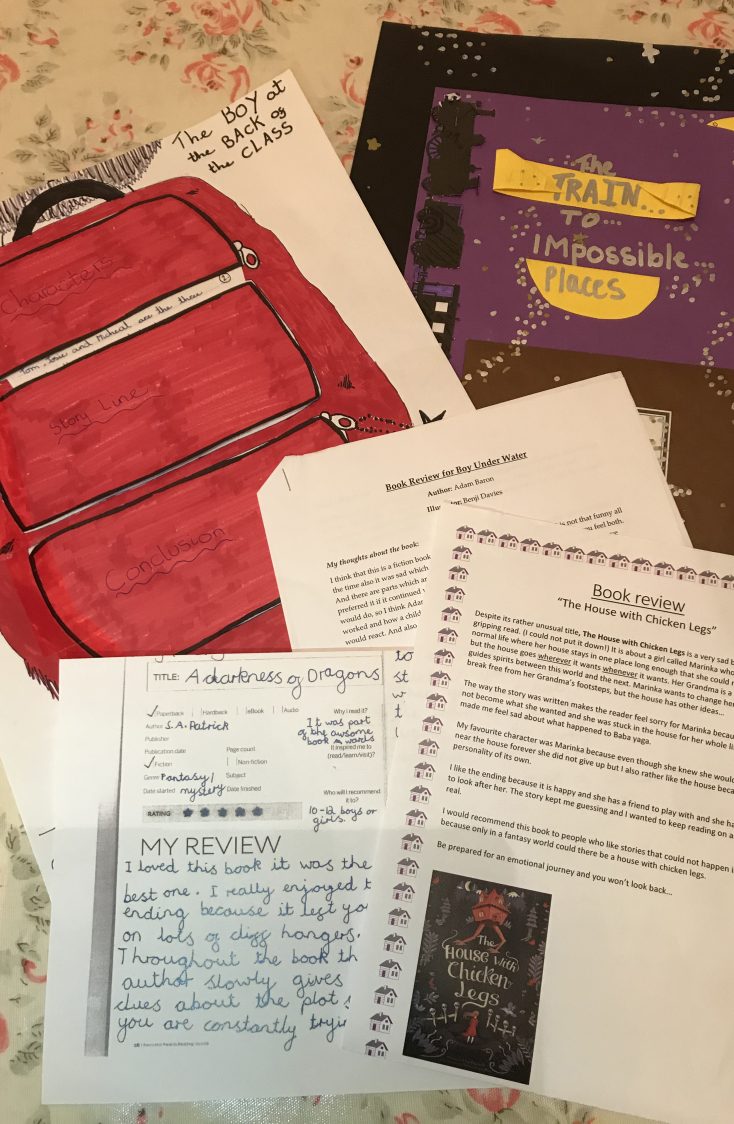 We have loved reading all of the fantastic, creative and inspiring book reviews sent to us this year! Thank you to each and every one of you for continuing to send them in to us. We have now had the chance to review them all and have chosen our winners! Congratulations to the following pupils, who will each be receiving a signed and dedicated copy of Adam Baron's new book, You Won't Believe This:
Allegra H, The Schools at Somerhill, for her review of A Darkness of Dragons
Sahra D, Palmers Green High School, for her review of Boy Underwater
Evie W, Ardingly College, for her review of The Boy at the Back of the Class
Connor D, St Georges Weybridge, for his review of The House with Chicken Legs
Imogen L, Ardingly College, for her review of The Train to Impossible Places
A member of the Awesome Book Awards Team will be in touch shortly with each school listed above to confirm the correct address to post each prize to.