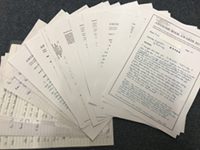 Book reviews are an indispensable part of the literary world. For writers, they justify the hours they spend writing books. For publishers, they drive sales, and for young readers, reading reviews shape most of their book choices, whilst writing them gives them a voice.
There is no perfect formula for a book review, but some good ones that I have read in the past have included:
1) What should the reader know before picking up the book?
This might include questions such as:
Is it part of a series?
Who is it aimed for?
Is it an easy or challenging read?
2) What happens?
This is the trickiest part of a book review, because you want to give enough information to hook the reader, but you mustn't spoil it for people that have not read the book! You might want to read the blurbs of a few other books, to get an idea of how to describe a story without giving too much away.
3) What did you really think of it?
You might consider how it engaged you and what kind of person may enjoy the book. Don't think of this as being the place that you must only say why you liked the book; it can also be the place where you might say why you didn't like the book. Most of all in this section— remember to be honest about what you really thought of the book!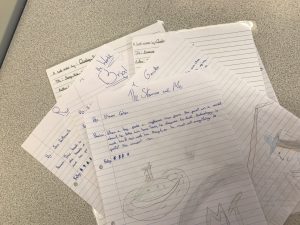 The Awesome Book Awards encourages all readers to submit book reviews of the five shortlisted titles. Excerpts of all of the book reviews written will be posted on the Awesome Book Awards website, and many will be displayed during the Awards Ceremony. Over the coming months, I will be reading all of the submitted reviews, and then will select my favourite five (one per title). Names of the pupils and schools who have written these will be announced during the ceremony and individual prizes for the children will be awarded.
Please encourage your pupils to write reviews and send them to info@awesomebookawards.com. I look forward to reading them!
Mrs Kate Schutte, Head of English, Cranleigh Prep School