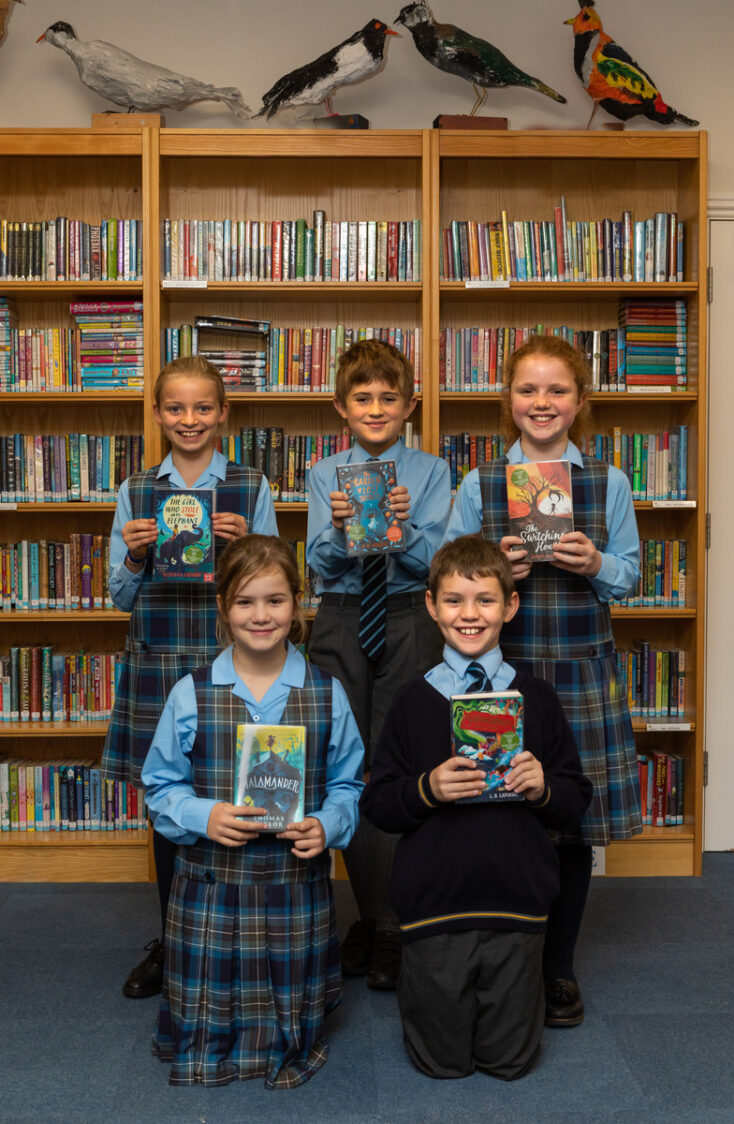 It was with a mixture of trepidation and excitement that I returned to School in September this year following our enforced extended time away. I had missed the contact with the children so much; the crowded break times with pupils vying to be the first to read the latest edition of The Beano, the groups of girls all taking the character/personality quizzes in the latest Jacqueline Wilson magazine ALOUD and the clamour of pupils to pour over Match magazine, The Week Junior and Where's Wally books. Never a dull moment in our library! But now I was confronted with empty shelves where the magazines can no longer be displayed and only one year group at a time being allowed in the library AND at set times ONLY and with a cleaning routine in between. The quiet times I had in the first few days (and worried about) have now been replaced by a regular influx of lively children, albeit of the same approximate age, who are now discovering other hidden gems due to the absence of their previous fodder. Non-fiction books are having a revival as I am displaying more of them on the shelves where my magazines used to lurk. Libraries with empty shelves — NEVER!
Librarians are a resourceful bunch of people and their dedication and ingenuity will always triumph when it comes to marrying books with readers. We have evolved an inbuilt magnet to connect the two. We are also great at sharing our ideas and one of the things I have discovered is that trolleys are making a comeback. Some schools, which have decided not to open their library space for lessons, now have their Librarian taking the books from the library shelves to the classrooms on a trolley. A supermarket style 'click and collect' book service has also cropped up in many schools. Technology has certainly aided our communication in these challenging times.
As for reading habits, I have been delighted to discover that many of our pupils read more during lockdown than they would normally have done (especially in a Summer term when outdoor sport and activities are usually a priority) and this is fundamentally down to the fact that a lot of us had more TIME. Our pace of life slowed and we were able to factor in time to read during the day and not just a few lines or paragraphs in bed before falling asleep.
Within the world of many of our pupils, they have bookshelves at home crammed with all sorts of wonderful tomes, but it is the children who live in households where money is tight that I worry about. They do not have online ordering at their fingertips and public and school libraries have been out of reach or closed, and with this in mind the National Literary Trust has commendably stepped into the breach and set up their own virtual school library with online books plus audiobooks and resources added every week. Check it out here. I have made known to our parents and made available to all our children via our School VLE, along with my dedicated book lists to assist parents who can flounder with which books to recommend to their children who are missing the guidance of their school librarian and peers.
The National Literary Trust also published a very interesting article in July with research into reading practices under lockdown.
The mental and physical wellbeing of our pupils, family and friends during these unprecedented times are of huge importance and reading has become, even more so, an escape from the abnormal life going on around us. This sometimes has taken the form of re-reading favourite books or comfort reading as I like to call it. Nothing wrong with that; we all have our favourites!
I am pleased to be running a book club again although we have had to keep the Bubbles/Year Group separate, so I have a Form 3 group before Christmas and a Form 4 group after Christmas. This is an extra curricular club which pupils have to sign up for. I have 10 members for the club at the moment, and lots of other pupils reading the Awesome shortlist too!
Now we are back at School, life within the library is different but I am getting used to it (and embracing the new normal). Yes, ok, I still hate all the cleaning, but it's great to be back in School and long may that last!
Mrs Alison Fenton, Librarian, Cranleigh Prep School