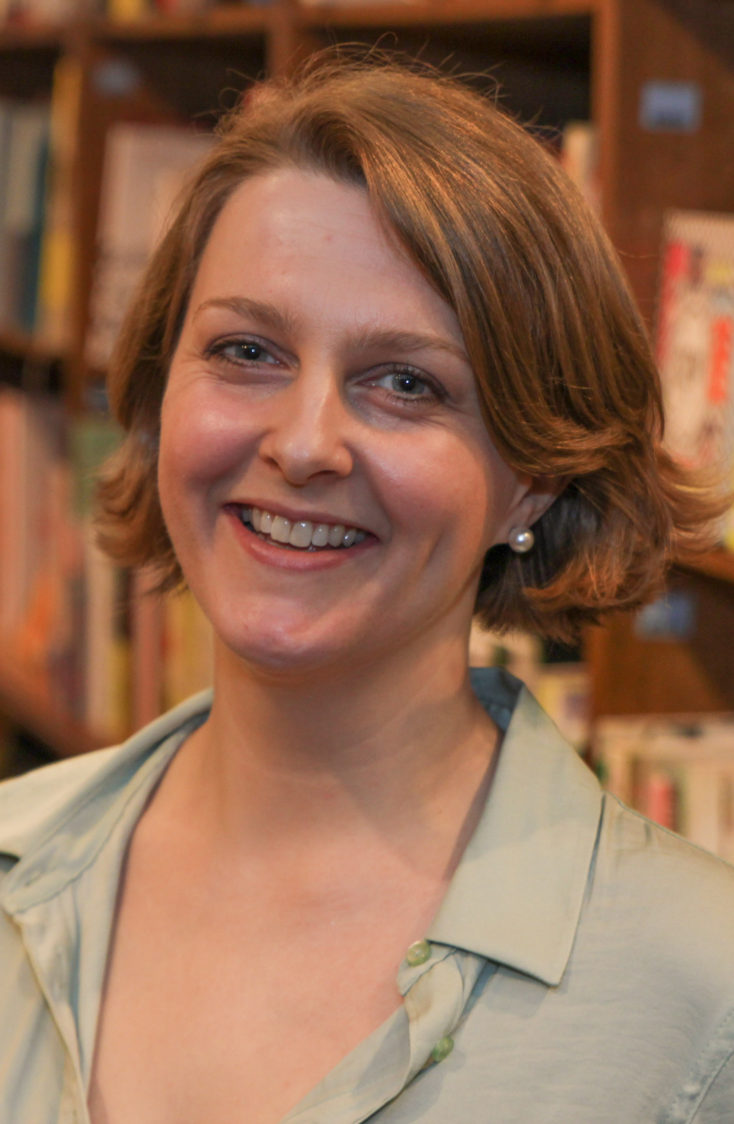 Where did you write The Secret of Nightingale Wood?
I was living in Dubai when I started writing The Secret of Nightingale Wood, and I was very homesick. I think my love of the English countryside and a feeling of nostalgia are both very evident in the content of the story and the style in which it is written. During the editing process I moved back home to Kent and I now live (a bit like Moth) in a log cabin in the middle of nowhere. I am surrounded by fields and woods and wildlife, and I am blissfully happy. It is a wonderful place for a writer to live. I love to sit out on my porch in the evenings, watching the bats swoop around the garden and listening to the owls screeching in the woods . . .
Who is your favourite character in The Secret of Nightingale Wood and why?
I love Hen like a sister, and I feel very protective of her. She is a little like me when I was younger, but much more clever – and much braver too – there's no way I would have gone out into the woods in the middle of the night all by myself when I was twelve! I have to say though, secretly my favourite character is baby Piglet. It was a wonderful challenge as a writer to try to create a strong, lively, charismatic character when she couldn't say or do much!
How long did it take you to write The Secret of Nightingale Wood?
It took me three years from writing the first few sentences to it becoming a real book for sale in a book shop. I entered a writing competition when I was living in Dubai and my manuscript was spotted by a wonderful literary agent called Luigi Bonomi who helped me to develop the story until it was ready to be sent off to publishers. I was incredibly lucky that Chicken House decided to take a chance on my book. I worked hard with my Chicken House editor, Rachel Leyshon, and over the course of about eighteen months, I repeatedly rewrote and redrafted the book. In the end we cut a total of about 40,000 words! We also changed the title: the book was originally called Moth and the Nightingale. There were times when the editing process was really difficult, both emotionally and intellectually, but it was worth it in the end!
What advice do you have for young writers?
Read lots! Read all sorts of things – fiction and non-fiction. Become an expert in the genre you love, but read genres you might not naturally be drawn to as well. Be bold and brave when you are writing, but be ready to change things when the time comes to edit. Remember that you are writing for your reader, not for yourself. Enter writing competitions and pay attention to feedback from people who are experienced within the industry. If you are stuck, try taking inspiration from other art forms – photographs, paintings, pieces of music. Always have a notebook and pen with you – especially on train journeys when inspiration often seems to strike!
How would you describe yourself as a child?
I was a real book worm – I devoured Enid Blyton's Malory Towers and Famous Five series, and loved children's classics such as Little Women, The Railway Children, The Wind in the Willows and Alice in Wonderland. I started reading Agatha Christie's books when I was about eleven, and my love of mysteries and detective stories has stayed with me to this very day. I always had a very vivid imagination and loved playing with words – writing poems, creating characters. I loved drama and singing too – both forms of storytelling. Looking back, I can see that all the elements of my character that are so vital to my writing were there from the very start!
More About Lucy Strange