Biography
L. D. Lapinski is the author of The Strangeworlds Travel Agency series of children's books. The first novel was published in April 2020 by Orion Children's (UK), and is being translated into twelve other languages. L. D. Lapinski lives just outside Sherwood Forest with her family, a lot of books, and a cat called Hector. L.D. first wrote a book when she was seven; it was made of lined paper and sellotape, and it was about a frog who owned an aeroplane.
Shortlisted Books by L.D. Lapinski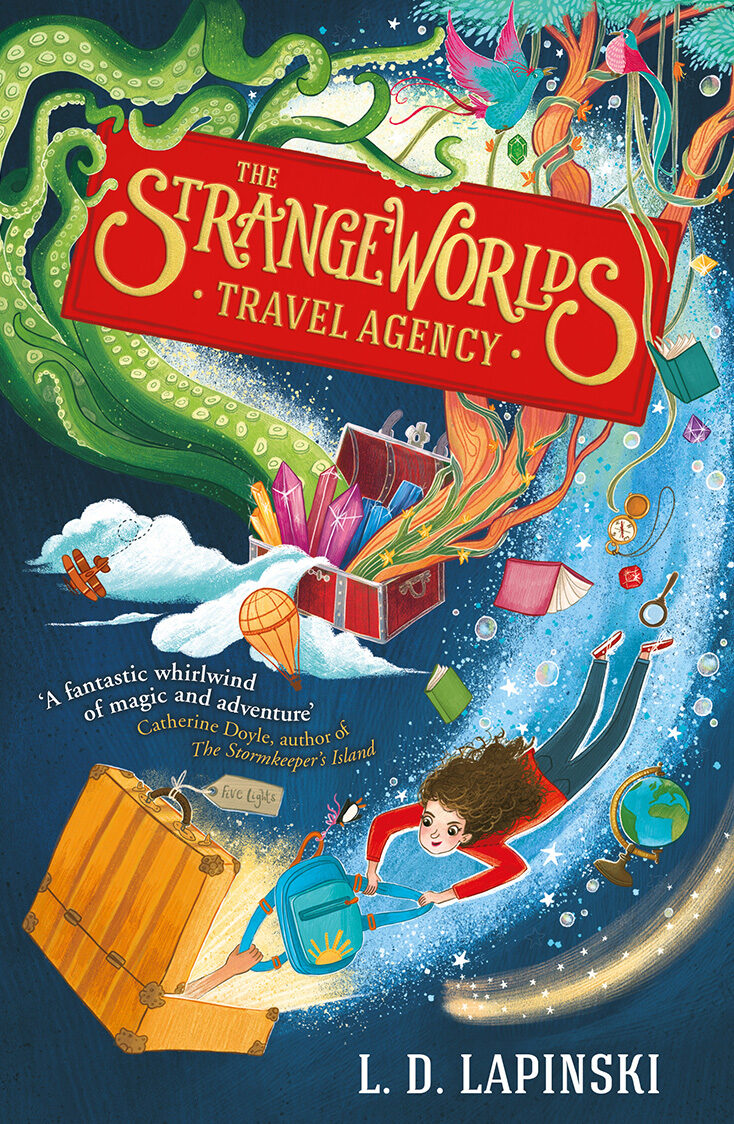 The Strangeworlds Travel Agency
You'll love this entertaining, magical adventure.

The Week Junior
Welcome to The Strangeworlds Travel Agency...
When 12-year-old Flick Hudson finds The Strangeworlds Travel Agency, she uncovers a fantastic secret: there are hundreds of other worlds just steps away from ours. All you have to do to visit them is jump into the right suitcase. Then Flick gets the invitation of a lifetime: join Strangeworlds' magical travel society and explore other worlds.
​But, unknown to Flick, the world at the very centre of it all, a city called Five Lights, is in danger. Buildings and even streets are mysteriously disappearing. Once Flick realises what's happening she must race against time, travelling through unchartered worlds, seeking a way to fix Five Lights before it collapses into nothingness — and takes our world with it.
This book was shortlisted in: 2021