Biography
S. A. Patrick was born in Belfast. When he was a child, he wanted to write video games, become an author, and have magical powers. The first two came true. If he ever does get magical powers, he hopes people like dragons and griffins because there'll suddenly be a lot of them around. A Darkness of Dragons is his first book for children.
Shortlisted Books by S.A. Patrick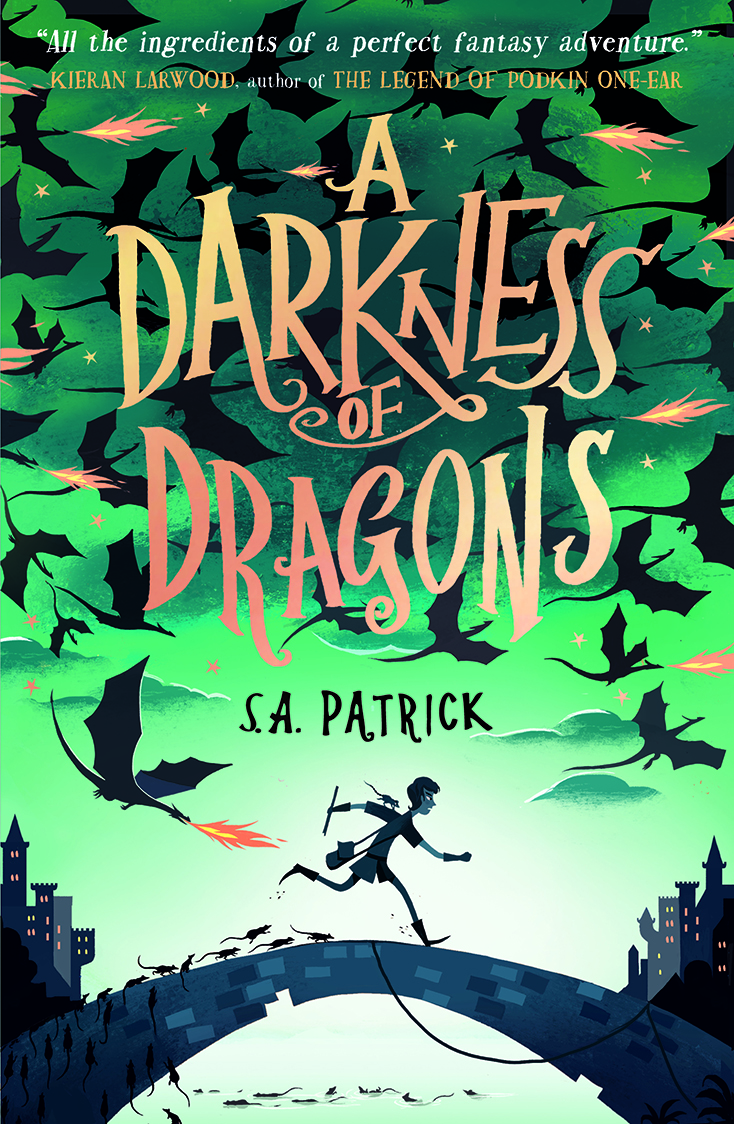 A Darkness of Dragons
All the ingredients of a perfect fantasy: adventure, magic, unusual heroes and of course…dragons

Kieran Larwood, author of The Legend of Podkin One-Ear
A dragon-shaped retelling of the darkest legend of them all!
In a world of dragons, song-spells, pipers and battles, Patch Brightwater is a boy in disgrace. Thrown in jail for playing a forbidden spell, he is no one's idea of a hero. But only he knows a deadly truth: the evil Piper of Hamelyn is on the loose.
So it's up to Patch ⁠— with the help of Wren, a girl cursed to live as a rat, and Barver, a fire-breathing dracogriff ⁠— to stop the Piper of Hamelyn unleashing the catastrophic End of the Skies.
Three accidental heroes versus one legendary villain ⁠— an epic adventure is born.
Perfect for fans of The Hobbit and Terry Pratchett ⁠— A Darkness of Dragons if the first fiery tale in Songs of Magic, an epic fantasy series inspired by The Pied Piper of Hamelyn.
This book was shortlisted in: 2020