Biography
Adam Baron is the bestselling author of Boy Underwater and You Won't Believe This (as well as five novels for adults). His books have won several awards and been translated into seven languages. He teaches Creative Writing at Kingston University and lives in London with his wife and three children.
Shortlisted Books by Adam Baron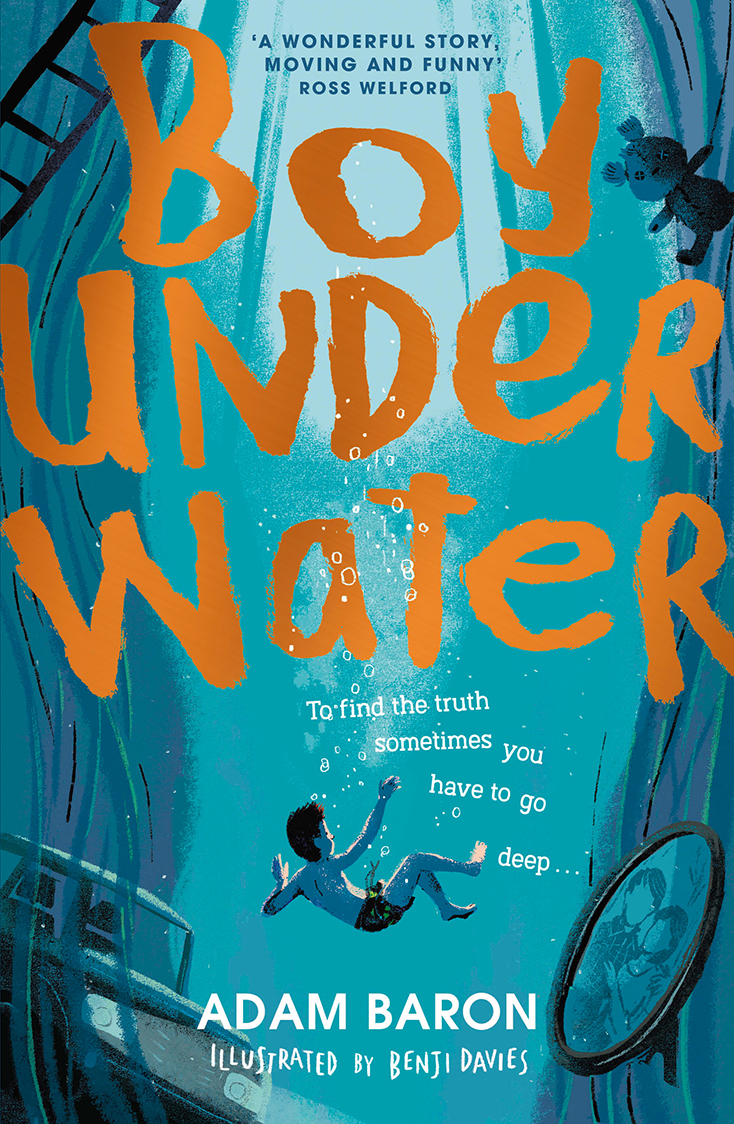 Boy Underwater
Every now and again you read a book that is just really special … it was spectacular.


The Teaching Booth Blog
Cymbeline (yes, really!) has never been swimming – not ever, not once – so he's a bit nervous at the prospect of his first school swimming lesson ever. But how hard could it be? He's Googled front crawl and he's found his dad's old pair of trunks. He's totally ready for this.
But he's not ready for an accident at the pool to reveal a family mystery that turns his life completely upside down. Only Cym and his friends can solve it because, as usual, the grown-ups aren't telling them anything.
For the answers you really need, sometimes you have to go deep...
Boy Underwater is as emotionally touching as it is deeply funny. It tells the story of a boy, Cymbeline, whose life is completely turned upside down when an accident during his first school swimming lesson, in fact his first swimming lesson ever, triggers a chain of events that lead to a family mystery that only he and his friends can solve.
This book was shortlisted in: 2020