Biography
Vashti Hardy lives in Sussex with her husband and three teens. She was previously a primary school teacher, and has a special interest in children's writing, especially free-writing. Vashti also works within digital marketing and is an alumni member and writing buddy of The Golden Egg Academy.
I love tales of exploring and fantasy adventure, and have always been fascinated by real life adventurers from history such as Ernest Shackleton and Amelia Earhart. I love to get out and about in nature whenever I can, but I must admit my favourite exploring and adventuring takes place in my imagination.
Shortlisted Books by Vashti Hardy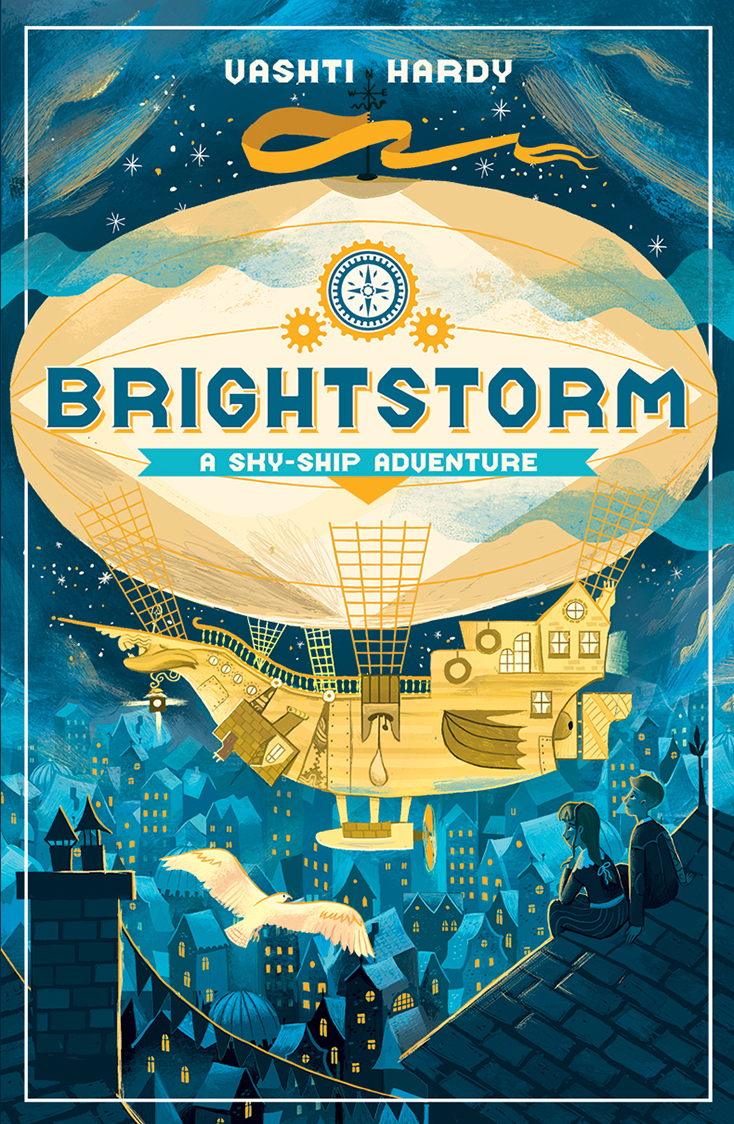 Brightstorm
A real edge-of-your-seat romp that travels with lightning speed.
Twins Arthur and Maudie receive word in Lontown that their famous explorer father died in a failed attempt to reach South Polaris. Not only that, but he has been accused of trying to steal fuel from his competitors before he died!
The twins don't believe the news, and they answer an ad to help crew a new exploration attempt in the hope of learning the truth and salvaging their family's reputation.
As the winged ship Aurora sets sail, the twins must keep their wits about them and prove themselves worthy of the rest of the crew. But will Arthur and Maudie find the answers they seek?
This book was shortlisted in: 2019